If you have loved ones living or staying in Moscow and it is their Birthday it is a holiday season, you can go beyond a phone call and order flowers to be delivered to them. International flower delivery service to Russia helps to overcome the distance and make it possible to send a gift to a person on the other side of the world.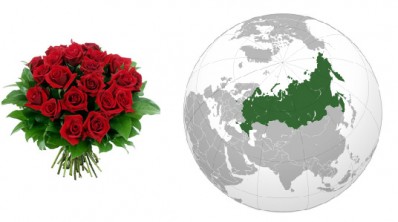 It is easy and fast to order flower delivery to Moscow. No need to go to a local flower shop anymore and place your order to Russia through thе local shop. Nowadays one can order flowers to Moscow or any other city from the comfort of one's home or office, placing an order online.
No matter where you are: the USA, Canada, Australia, England, Singapore, etc. – all it takes is to go to an international flower delivery website such as www.flowersussr.com, choose a flower arrangement in the catalog, make a payment and rest assured that the recipient on the other part of the world will receive the freshest nicest flowers delivered to their hands. FlowersUSSR has been specializing in delivering flowers and gifts to Russia and other countries of the former USSR and has been in this business for 17 years.
Thanks to our selected reliable and professional florists in Moscow, we deliver flowers and gifts to Moscow promptly and inexpensively. Below are a few reasons why our customers choose us to deliver flowers to their loved ones in Moscow:
delivery 365 days, no closures on holidays or weekends
same day delivery
your choice of delivery time (except for holidays)
flower arrangements made by a professional florist
always fresh flowers
picture of the arrangement being delivered
the price in our catalog is final, delivery cost is already included in the price
variety of payment options including online payments via paypal and even bitcoins.
One of the most exciting and convenient things about flower delivery to Moscow is that the flowers can be delivered within 2-3 hours after placing an order. In addition, florists in Moscow work late hours and do deliveries late at night. You will not get this service anywhere in the USA. Find out more about the peculiarities of flower delivery in Russia in our article "Ins and Outs" of Flowers Delivery in Russia".
We deliver flowers and gifts not only to the city of Moscow but also surrounding areas: Khimki, Dolgoprudny, Zelenograd, Voskresensk, Aprelevka, Vnukovo, Podolsk, Troitsk and many many others.
With the variety of bouquets in our catalog, one can surely find something they like for any occasion. Send flowers for Women's Day/March 8, Mother's Day, Christmas, New Year, Birthday. Choose from a wide selection of bouquets: from all time classic – red roses, to exotic orchids, from a potted plant to a fancy dish garden. In addition to flowers, you can also order a box of chocolate, a teddy bear or balloons.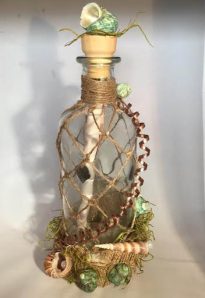 If you do not find anything to your liking, send us an email with a picture or a description of what you want and we will get back to you with the price quote. We love customized orders!
We had customers ordering delivery of a golden ring, a bottle of Champagne Dom Perignon, a custom made cake, a selection of high quality teas, perfume and even a message in a bottle. Although we do not display such gifts in our catalog, we do accept customized orders via email, phone, skype, whatsup or telegram.
We make it our mission to provide affordable international flowers delivery to Russia, therefore we keep our prices as low as possible.
Order flowers delivery with FlowersUSSR and bring a happy moment to your loved ones in Moscow or another city in Russia.