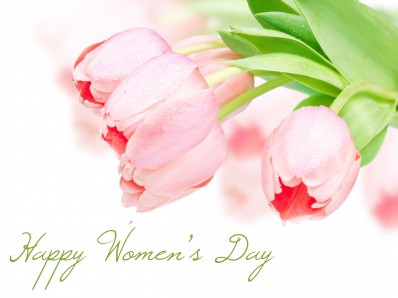 March 8 is when women in Russia and other countries of the former Soviet Union are showered with love, affection, flowers, chocolates, and other wonderful things. March 8th is International Women's Day and it's one of the most popular holidays in Russia and other Russian speaking countries. It is also the busiest and by far the most lucrative day for the florists in that part of the world.
This holiday emerged as a political celebration to symbolize the fight of women from all over the world for their rights and their equality with men.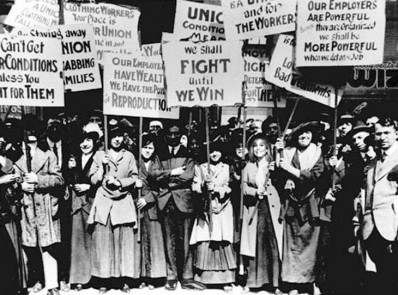 Over time, International Women's Day lost its political meaning and simply became a women's holiday in Russia and other countries of the former USSR. It is now such a big public holiday that it's just referred to simply as "the 8th of March". March 8th is a recognized public holiday so many workers have a day off and spend time enjoying the special holiday spirit of that day.
March 8th is a very special holiday for every woman in Russia. This day can be roughly compared to Mother's Day in the rest of the world, except that it celebrates all women – mothers, daughters, sisters, teachers, grandmothers, female colleagues and so on. It's a tradition to pamper women on this day. Men express their love and appreciation to the women around them. On this day, Russian men and women bring gifts and flowers to all the significant women in their lives and tell them "C vos'mym Marta!" (Happy March 8th!).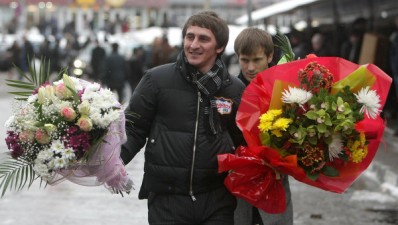 What to give as a gift on March 8th?
It is important to note that both men and women make presents to women they are close to. So daughters give presents to mothers and grandmothers, mothers to daughters and other females int he family or close circle of friends. It is truly a special day, to which people prepare in advance, in a similar way as people prepare Christmas presents in the USA.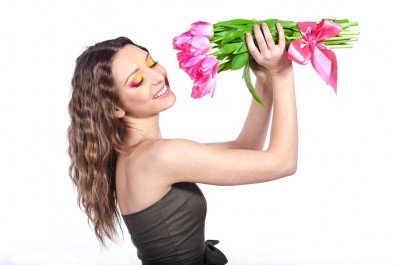 Flowers are the most popular gift choice for March 8th with roses and tulips being especially popular for that occasion. Other options are chocolates, perfume, cosmetics and jewelry.
With the spread of the flowers delivery service, giving flowers as a gift for International Women's Day has become even more popular than before. Nowadays, you do not have to be in the same city to be able to present your loved one with flowers. A few minutes spent on the flowers delivery website and flowers are delivered to her doorstep no matter what part of the world she is in.
Sending flowers to the woman you care about has never been that easy. Even if she is across the ocean from you and lives in Russia, Ukraine, Belarus or any other country if former USSR. You can order flowers delivery for March 8 online or over the phone and rest assured that a beautiful bouquet or basket arrangement of fresh flowers will be delivered to your loved ones on time.