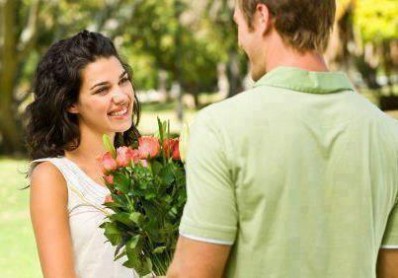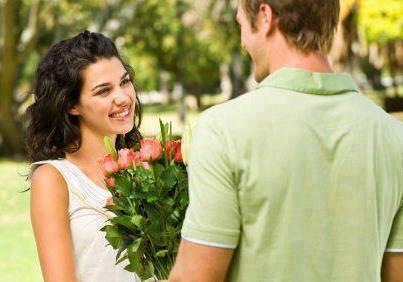 You think all women like flowers? No doubt that they do. But Russian and Ukrainian women have a very special relationship with flowers. It is not as much as they love flowers more than women in other countries, but that there is a strong cultural tradition of giving flowers to women in Russia and all countries of former Soviet Union. Russian and Ukrainian women are used to getting flowers: for special occasions, for holidays and just for no special reason, especially in the period of courtship.
Dating and flowers are almost inseparable in Russia, Ukraine, Belarus and the rest of the Post-Soviet world. And for a Western man it might be something that they might have never thought about when dating a girl who grew up in the USA, for example. In the USA, most likely you did not bring flowers to your first date, nor did you surprise your date with a surprise flower delivery to her work or home. Russian women have been raised with different attitudes toward men, dating and marriage and their expectations might be significantly different from the women you know in the USA. Most Russian and Ukrainian women appreciate romance and old-fashioned courting: flowers, gifts, little surprises, love letters, poetic words.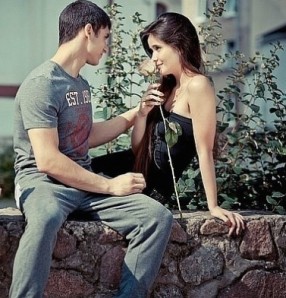 Therefore, for men dating a Russian or Ukrainian girl, it is important to understand the cultural component to dating and prepare yourself to use a different approach from the one you might have used before.
Here are some tips for courting a Russian or Ukrainian woman:
– Give flowers to your Russian date minimum for her birthday and for the Women's Day on March, 8. Russian women expect flowers from the loved ones on those days. But do not limit your flower giving to the 8th of March or her birthday only. Bring her flowers or arrange flowers delivery to her for no special occasion.
– Give flowers without any reason. If you are going on a first date, one rose will be an appropriate and elegant gesture.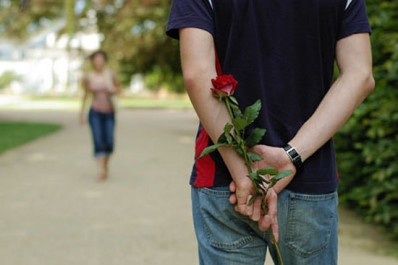 As you get closer to each other, the size of the bouquet, the type of the flowers and the way you present them might expand. You might discover that she loves tulips and not roses, that she likes flowers in the basket more than in the vase, that she is a romantic and loves getting a special message on the card. Or you might want to pack a punch and send her a huge bouquet of 101 or 201 roses.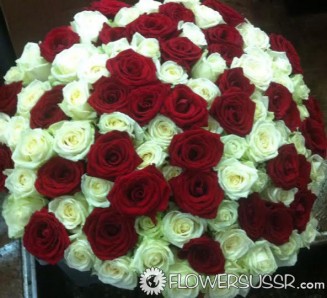 The rule of thumb to remember when giving flowers to Russians or people in other countries of the former Soviet Union is to give odd number of flowers. The even number is used for funerals and are highly inappropriate for any other occasion.
– However, it's not only the choice of flowers or their quality that matters. Your Russian girlfriend will probably pay even more attention to how you give her the flowers and what words you say, or in case with the delivery, what words you put on the card. Think of something original or at least something that comes from your heart. Simple "cheers" will not impress your girl as much as for example "Just reminding you how much I am thinking of you", "Let these flowers make you think about me as much as I think about you", etc.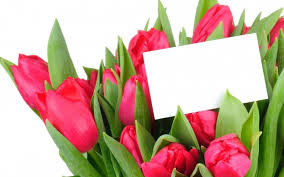 – Consider sending flowers to her work. Such gesture will make her feel very special and will give you an extra point. You can use international flower delivery service to deliver a bouquet to your date. Our local florist will contact her and arrange the delivery time or you can arrange a surprise delivery if you feel like taking a risk.
-If she lives with her parents, make sure to send flowers to her mother as well, for the holiday or for no special occasion. Russian and Ukrainian families are very close and mothers usually have certain degree of influence on what the girl might think of you.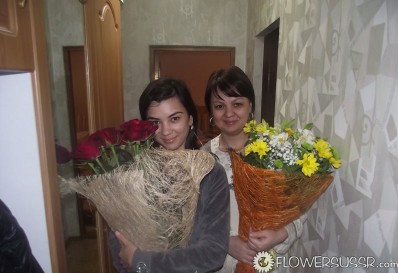 – Chocolate is a great complementary for flowers. Giving chocolate is another customary attribute of courtship with Russian women. On FlowersUSSR website you can choose a box of chocolate to complement any of the bouquets you choose to send.
– If you are dating a young woman, sending her a teddy bear along with the flowers might also a good choice. You might be surprised but Russian girls adore stuffed animals, and Instagram is full of Russian girls posing with their beloved teddy bears.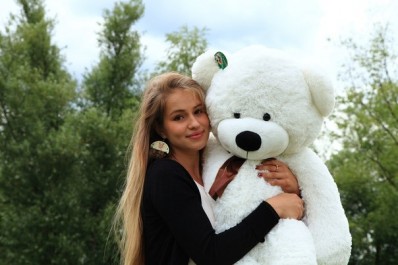 – Remember that any gesture should come from your heart. Affectation is easily felt and will not serve you any good.
Whether your Russian girlfriend lives in the same city or in a city of Russia, Ukraine, Belarus, Kazakhstan or other country, FlowersUSSR can always help you make a choice of flowers for her and take care of the delivery so that you can save you energy for thinking of new ways to win her heart.