If you have a relative, a loved one, a friend or a colleague in Russia, Ukraine or other countries of former Soviet Union, and you yourself is far away, you probably have wondered about the best way to send flowers or gift to Russia or another country of CIS.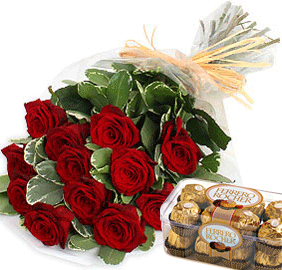 With the expansion of internet services international flowers delivery is not a problem any more, a simple search in the search engine will give you hundreds companies who can deliver flowers and gifts to Russia, Ukraine, Belarus, Moldova, Armenia and basically anywhere in the world. Back in 2000 when FlowersUSSR just started customers did not have all those options and international flowers delivery wasn't that common yet, particularly to the countries of former Soviet Union. But nowadays, with so many choices available, another problem arises: what to choose among all the options for international flowers delivery.
There are 3 ways that you can go to arrange international flowers delivery. We'll use flower delivery to Russia as an example.
Use your local florist in the area where you live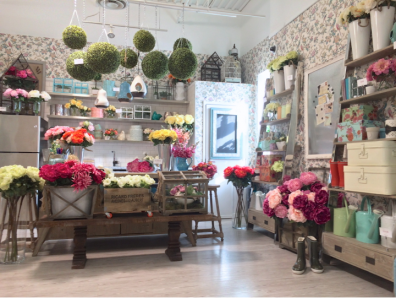 Most florists in the USA are members of some network and they can redirect your order to the international flower delivery company.
Pros:
Convenience of payment.

You can pay directly at the shop by cash, check or credit card.
Cons:
You will be dealing with at least a few middlemen: your local florist will send the order to the international flowers delivery company and the international flower delivery company will send it to the local florist in a required city in Russia. This increases the cost of the order as each middleman will charge their own fee.

Customer support might be impaired as due to the long chain of people the order will go through.

You local florist might not be a member of a large florist network, and thus unable to arrange flowers delivery to Russia.
Use international flowers delivery company

Pros:
Convenience of payment.
Although the payment method often might be limited to credit cards only, it is still a better deal in comparison with the 3d way of arranging your flowers delivery to Russia.

Some companies like FlowersUSSR, for example, offer more payment options for international clients. We accept payments by credit card, by PayPal, and even accept Bitcoins.


Customer support and website in your language.
Cons
Trust.
With so many international flowers delivery companies out there, you need to be extremely careful who you trust.

Cost.
The cost of the flowers can be significantly higher in comparison with the prices when you order directly from the local florist in Russia (3d way). Different companies have different fees so it makes sense to compare a few companies that can deliver flowers and gifts to Russia.
A good way to compare their prices is to choose the same bouquet (let's say a bouquet of 11 roses) and see what each company charges for such a bouquet. You would need to keep in mind that the price varies depending on the length of the roses, so it is a good idea to ensure that you are comparing the same product. Also make sure to include the cost of delivery and any other extra fees that some companies might charge you when you make an order. For customers' convenience the prices that you see in our catalog are final and already include the cost of delivery.
Use local florist in Russia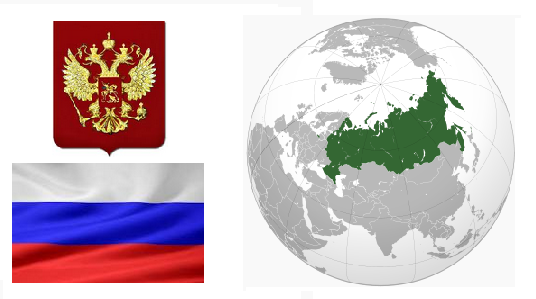 This seems to be the most logical way to arrange the flowers delivery to Russia or Ukraine. But only if you speak the language and have a bank account in a local bank.
Pros:
No middleman involved, you deal directly with the flower shop that will make the flowers arrangement and deliver it to the recipient.
Lower price since there is no middle man charging extra fees for their services.
Cons:
Language Barrier.
If you do not speak the local language, chances are high that you will not be able to communicate with the flower shop. Most websites for local flower shops are in Russian, so you definitely need to know the local language to orient yourself on the website. Very few people in flower shops can speak even some elementary English, so even if you decide to call them or email them, unless it is the major city, chances are that you will not be understood.

Payment.
With Russia, Ukraine and other countries of CIS only now moving towards electronic credit card payment systems, very few florists accept international credit cards (especially if you are looking at the cities further away from the capital). Very few florists accept payments by paypal. There are a few electronic payment options with some florists in Russia but you need to have a local bank account or those electronic services to be set up, which for most people outside of Russia might be not doable.

Trust.
How will you know that the website of some local shop that you found is not fraudulent? We talked about Russian dating scammers in our article here, so extra discretion when dealing with online companies will serve you well. Even when dealing with a real flowers shop, how can you be sure that they will deliver flowers after you make your payment.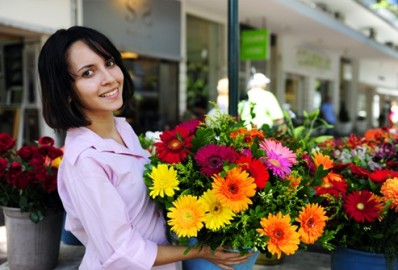 So, if you are looking for the cheapest way to send flowers to Russia, Ukraine, Belarus or another country, dealing directly with the local florist in that country and the particular city is definitely a winner. However, you would need to be able to speak the local language and have a way to make a payment in the local currency. If that is not an option for you, then finding the company that specializes in flowers and gifts delivery to Russia or another country of interest might be a better option for you. Just make sure that the company is trustworthy and does not overcharge the double price for the flowers.
FlowerUSSR has been delivering flowers and gifts to Russia, Ukraine and other countries of former Soviet Union for the past 17 years. We work directly with the local florists in the cities and provide the delivery of high quality flowers arrangement in any city of Russia and most cities of CIS. The mission of our company is to provide great quality and affordable prices so that more people can connect with their loved ones from far away through the language of flowers.