Mother's Day is a celebration honoring one's own mother as well as motherhood in general and expressing people's gratitude to their mother. The USA has been celebrating Mother's Day since 1908. In recent times Mother's Day celebration has been adopted to many countries around the globe, although the date was changed to fit each country's tradition, custom and existing holidays.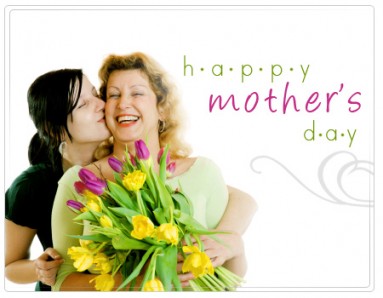 In some case, counties had already existing celebrations to honor motherhood, as in case with ex-communist countries such as Russia, Ukraine, Belarus, and others. Those countries celebrate the International Women's Day on March 8 which honors womanhood in general including mothers.
Russia still celebrates the International Women's Day, but it also adopted the idea of the special day for mothers and in 1998 the State Duma established the Mother's Day as a holiday as well.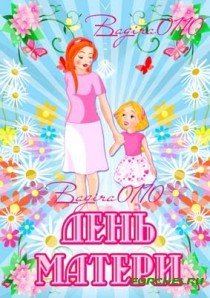 It is interesting to note that even within the counties of the former Soviet Union, which all still share the same celebration of the International Women's Day,  the Mother's Day date varies greatly, for example, in Belarus it is October 14, Kyrgystan – May 19, Armenia – April 7, Ukraine – 2nd Sunday in May, Russia – last Sunday in November.
Admittedly Mother's Day is not as widely celebrated in Russia as the International Women's Day but it is still the day for some to give special attention to their mothers or the ones who played the role of one in their life.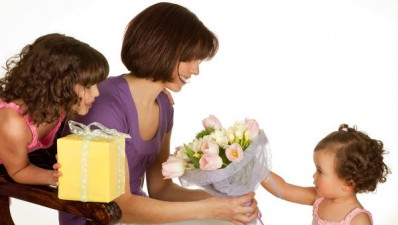 Mother's Day is an occasion to call or visit you mom, to express gratitude and appreciation for all she has done, and to treat her with a special gift is appropriate. Flowers are a common way to symbolize love and appreciation for a mother or mother figure on Mother's Day. Bringing or sending your mom flowers, chocolates, cards with the words of appreciation or other gifts is a great way to tell her that you remember her, appreciate her and love her dearly.
In preparation for the Mother's Day in Russia, we updates our website with a new category in the catalog where you can find gift ideas to send to Russia for this occasion.
If you are currently far away from your mother who is in Russia, you can treat her with a gift or a bouquet or a basket of flowers. Our international flowers delivery service provides affordable prices for flowers delivery to Russia, Ukraine, Belarus, Moldova, Armenia, Georgia, Kazakhstan and Latvia. With the fraction of the price that other international  flowers delivery companies will charge you, we will ensure the smile on your mother's face when she receives a fresh beautifully designed flower arrangement.